So now that you've decided to add a web marketing component to your upcoming campaign, the next question is whether to consider a microsite or landing page.
---
Theoretically, both function in a similar capacity – as an extension of your website focused primarily on one particular campaign. Both have SEO benefits. But that's where the similarities end. We have examples of both below.
First, landing pages tend to just be one page geared around a call-to-action and is referred to the page from another source, like social media or an ad. The goal of a landing page is for something immediate to happen, either for you to sign up for my whitepaper, join my email list, schedule a consultation, download the ebook, etc. Netflix generates leads with their landing page by offering up a free trial. There are links on the landing page that will take you to the main site, but this page in itself exists as one-page for capturing leads and driving users to the main Netflix site.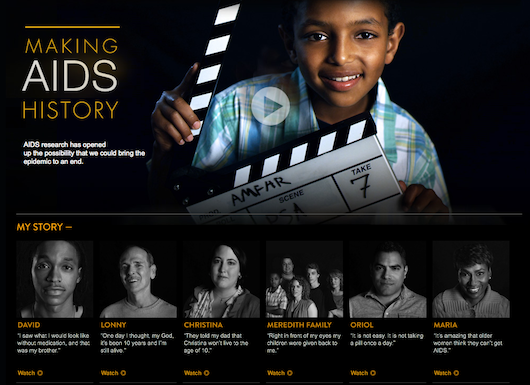 A microsite, however, is a multi-page teeny tiny website with fewer pages than a traditional site. A traditional brand website is comprehensive and provides links to and coverage to various aspects of the company's business, including services, products, personnel, and more. If you think of a traditional website is a book, a microsite is one chapter. Think of it as a companion site, that fleshes out one component of the parent site more comprehensively.
Netflix opted not to use a microsite because they are offering a simple product that does not require much education and for the incentive it requires no money. Their media strategy here  is to convert those who do the free trial into monthly subscribers. Once they land on the signup page, they risk losing leads by bogging them down in pages and layers of navigation. People are more willing to provide their contact information to get a free incentive.  Netflix went for the quick conversion channel and it has been very effective for them. (This writer can vouch for this personally.)
AmfAR on the other hand has an entirely different approach. Nonprofits sometimes have the challenge of having to explain who they are, what they do, and who is benefiting from the product. The microsite allows them to just show their good works with the hopes it will encourage donors to give. They are being asked to give a larger investment and as a result require more information and education on what happens to their money. A microsite provides a brand awareness channel.
The decision of which platform to use will ultimately be determined by your goal. Here are some things to think about when considering whether to opt for a microsite or landing page for your campaign:
How much do you want to spend? Landing pages are the less expensive option, but it may not be enough to meet the goals of your campaign.
Would you like one campaign or multiple ones? Microsites take more time to build and tend to focus exclusively on one topic. Landing pages can change easily, frequently, and inexpensively with every campaign. In fact, studies have shown that conversion rates actually increase the more landing pages you have. Companies with 30 or more landing pages get 7 times more leads than companies with 10 or less.
Are you looking for an immediate conversion from the site visitor? Landing pages are optimal if you are looking to generate contact information for leads via downloads or free content.
What kind of content are you including? If you are using the site for product education, a microsite works better because its multiple pages provide more content opportunities.
Do you have the time and resources to test? If you do we highly recommend that you test landing pages to see which ones are most effective. An Econsultancy study found that 71% of companies that saw a large increase in sales, tested multiple landing pages.